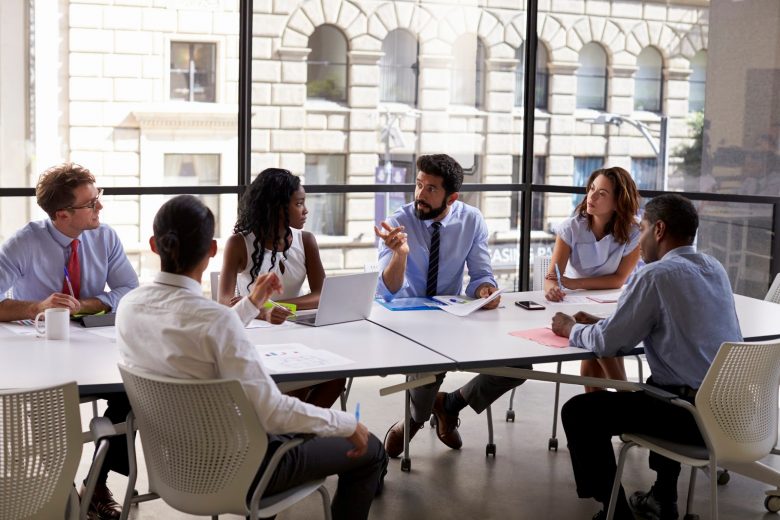 Have you ever been in a situation where there are just TOO MANY cooks in the kitchen?  Sometimes putting on an event where decisions are made by committee can feel just that way.  Here are 5 Tips for running an event committee meeting.
Set an agenda and STICK TO IT:  Inevitably, someone will try to derail you from your agenda, it is your job to STOP that!  Set the expectation at the start that it in the interest of time it is imperative that you adhere as strictly as possible to your agenda.  When the conversation is hi-jacked politely reign it back in by ensuring, you will get there when that agenda line item is brought up.  Other best practices?   start ON TIME and end ON TIME-be respectful of everyone's busy schedules.
Remove all distractions:    Choose a location that is quiet and has little outside distraction–no real need for food/refreshments.  Ask your committee  members to put away all phones and focus for 45-6o minutes of time.  By eliminating distractions and keeping it all business, you can ensure things will run smoothly.
Avoid going down a rabbit hole:  Committees are generally made up of people who believe their input is valuable in some way and therefore they would like to share.  The result can be a lot of extraneous discussion around topics that might not necessarily need all that much discussion.  Know when to table discussions that have taken a turn away from productivity. A simple "All good ideas, let's pause this conversation for a moment and come back to the agenda"–should get the meeting back on track.
Don't get too far into the weeds:  piggy-backing on the topic above, no need to dive deep into the nitty gritty details of your event.  Keep your meeting high-level with specific action items for those in attendance.   1-2 people on your committee should be responsible for managing and executing all of the details.
The Loudest Person in the room is not always right:  Be weary of the person who knows all of the answers.  As the meeting runner, you need to manage the person/people who tend to "bully" the rest of the group.  Often times these are the same people who will take your agenda way off task.  First attempt the gentle tactics presented above to guide them back on track .  If the problem persists, a delicate 1:1 conversation is not out of line.  But most importantly, be fair, take all opinions on the floor and then make decisions based on what is in the best interest of the event and the committee members who are putting it on.